Product detail
Technical Specifications
product model

ZL-40L
product name
oxygen genator
oxygen production

30-40 L/min
oxygen purity
95%+/-3%
size

70*40*150cm
outlet pressure
0.15Mpa
power rating

4.7kw
working conditions
5-40ºC
function characteristics
#simple reliable and easy maintenance
#small and light weight, easy operation
# high oxygen concentration and output pressure
# use PSA oxygen technology, using clean dry air as raw material, with low cost, low power consumption but high effciency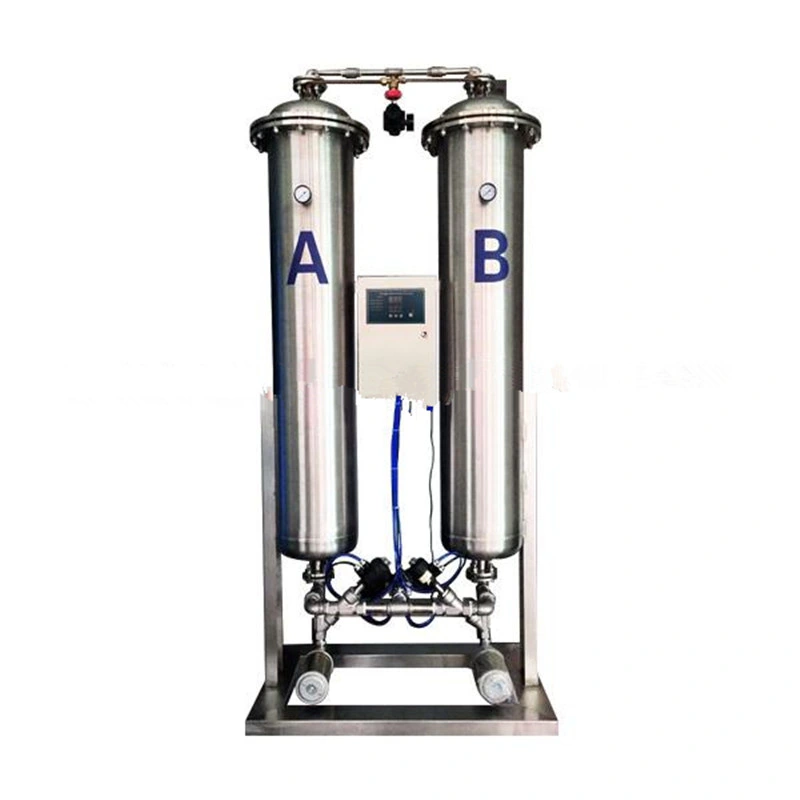 Product Application
working principle:
Pressure swing adsorption (PSA) is a technology used to separate some gas species from a mixture of gases under pressure according to the species' molecular characteristics and affinity for an adsorbent material. It operates at near-ambient temperatures and differs significantly from cryogenic distillation techniques of gas separation. Specific adsorptive materials (e.g., zeolites, activated carbon, molecular sieves, etc.) are used as a trap, preferentially adsorbing the target gas species at high pressure. The process then swings to low pressure to desorbs the adsorbed material.
Application:
Oxygen is widely used in manufacturing, metallurgy combusstion, chemical, environmental protection, building materials, light industry, medicine, aquaculture, biotechnology, sewage treatment and other fields.

eg.external PSA oxygen generator used with ozone generator together for aquaculture water system
1. Ozone can fundamentally improve the quality of culture and seedling raising, prevent and control diseases, control red tide, sterilize and so on. The water treated with ozone can improve the respiratory conditions of cells and promote biological growth. The death rate of fish, shrimp and shellfish can be greatly reduced and the survival rate of fish, shrimp and shellfish can be greatly improved by using it for aquaculture and juvenile fish culture.

2. the ozone has strong sterilization and disinfection and water purification function, and is non-toxic and harmless.It is the most ideal sterilization purifying agent in the production of aquiculture and seedling culture, and plays an important role in preventing and controlling the biological diseases such as fish, shrimp, sea urchin, river crab, and soft-shelled turtle and improving the ecological environment of the aquaculture.

3.the conversion rate of the feed is obviously improved, the growth is promoted, and the yield is improved.

4. Ozone can be used to degrade organic matter, ammonia nitrogen, nitrate and other substances in water, and to kill pathogenic bacteria and plankton in water.

5. Avoid water pollution, such as the occurrence of red tide; avoid cross infection caused by the pollution of the surrounding of culture pond and the virus; and avoid the water quality deterioration and the bottom pollution.


Related product
we can manufature all kinds of ozone generator from 500mg/h to 3kg/h for air and water sterilization.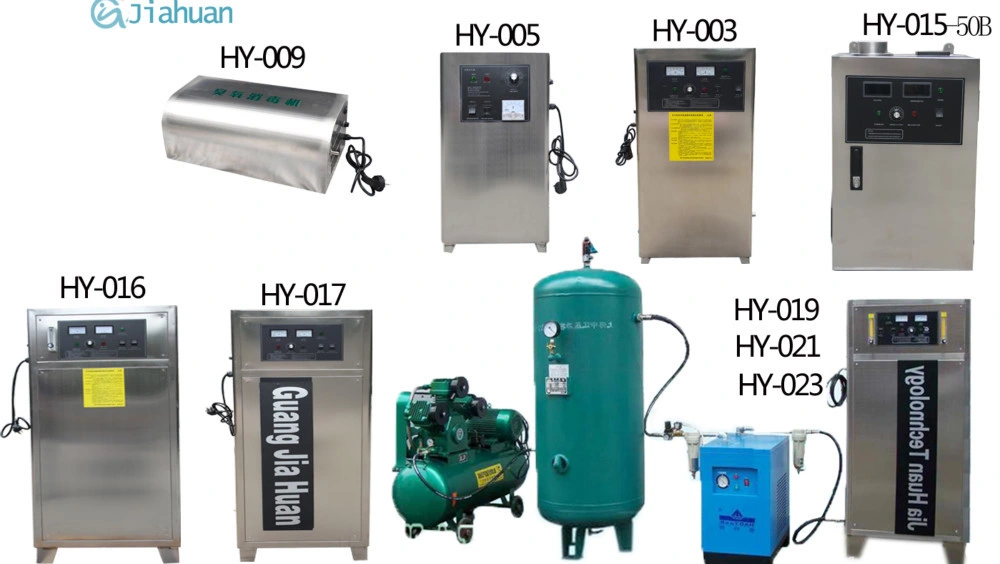 Our company
Guangzhou jiahuan appliance technology co., ltd established in 2007, with over 150 employees , covering more than 10000m2 , professional making ozone generator and PSA oxygen generator for water treatment and air purification .

Our company consists of six departments :
Administration section
Production department
Sales department
Technical department
After-sale department
Develop department

website : http://madeozone.en.made-in-china.comhttp://madeozone.en.made-in-china.com
Address : NO.2 Hualong road Donghua Industrial area Renhe town Baiyun area Guangzhou China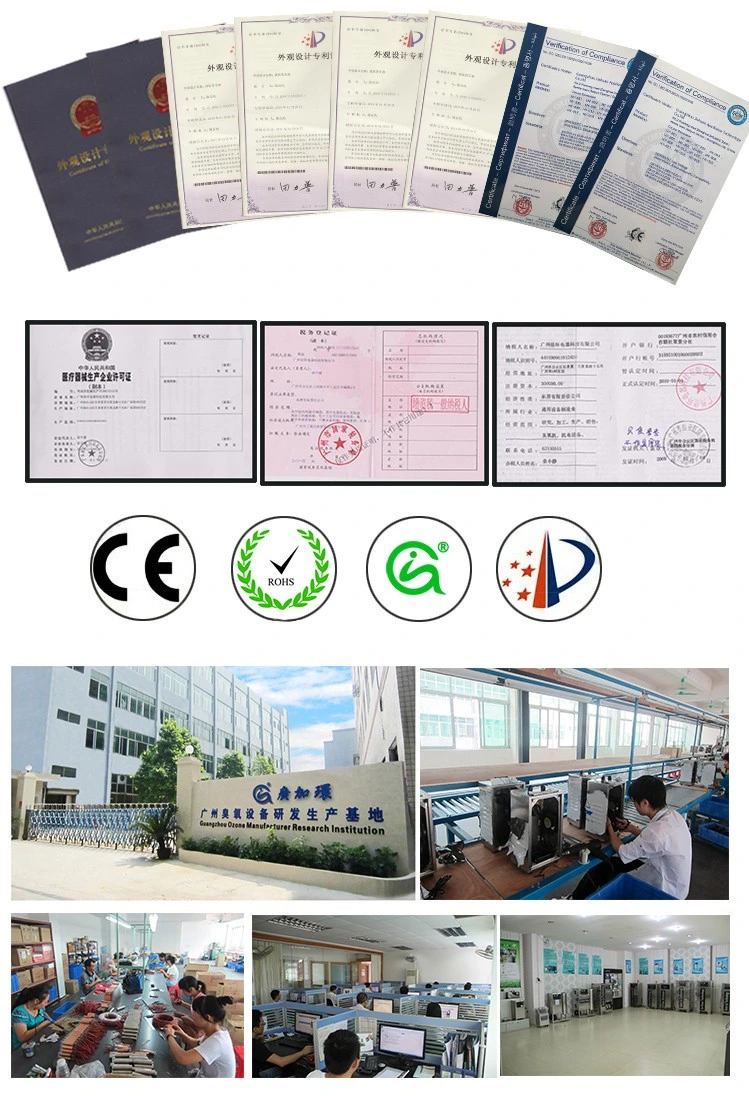 Our service
1. pre-sale services: timely communication to know well what you need
2. product services: provide our high quality product for you
3. All -in -one services: instruct the custormers how to use the product
4. After sales services: 24 hour online