high recovery chromite spiral gravity separator Tantalum chrome gold concentrator machine
Description
Spiral concentrator is our company's concentrating experienced scientific product, which is the best concentrating equipment, especially for concentrating sand ore in beach, riverside, seashore and stream.
The product is made of the fiberglass lined with wear-resistant polyurethane and corundum cover; the advantages are light, moisture proof, anti-rust, wear proof, anti corrosion and no noise, properly suitable for the different feeding particle sizes and grades. It is the domestic advanced level, the new highly effective equipment.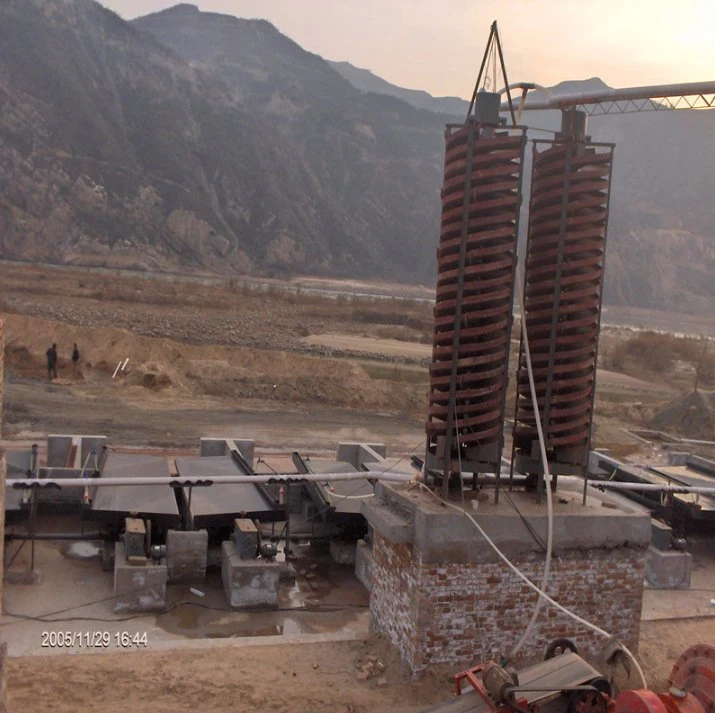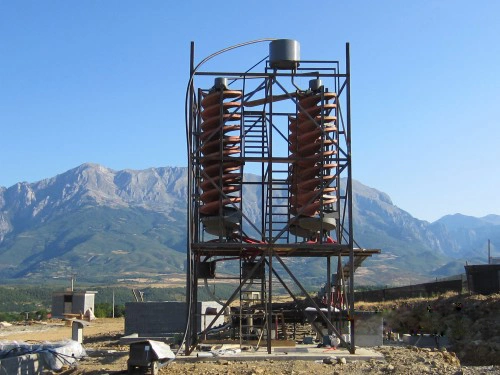 Features
1. One main benefit of spiral concentrators is they have no moving parts.
The feed range, in percent solids, to a spiral ranges from 20% solids up to 40% solids.
2. It is a high efficiency gravity concentrator of the international advanced standard.
3. Simple structure, steady working condition, reliable operation, easy maintenance, small floor area, high capacity.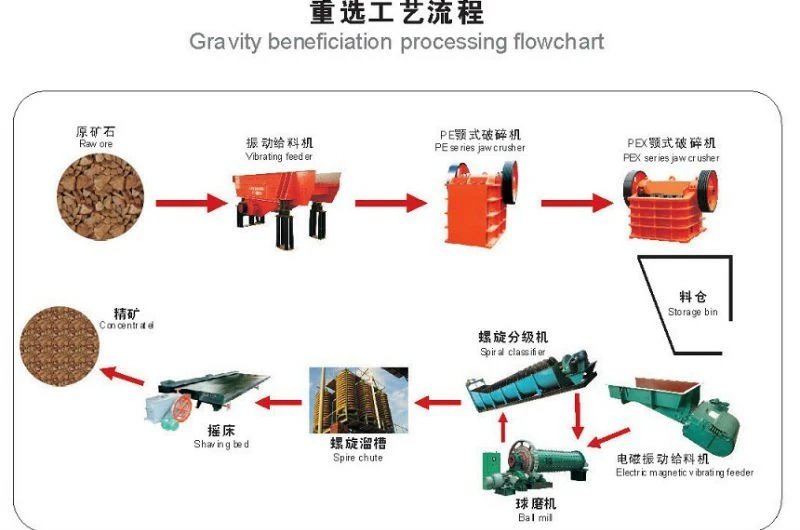 Working principle
When working, particles are fed to the top of the spiral chute and are separated radially on the basis of density and size as the slurry gravitates downward. In order to have a good separation, there should be a difference in specific gravity of at least 1.0.
Depending upon the material characteristics, a maximum efficiency will usually be reached somewhere in this range. All that is required are some slurry pumps, the slurry to be separated and the banks of spirals with a feed distributor.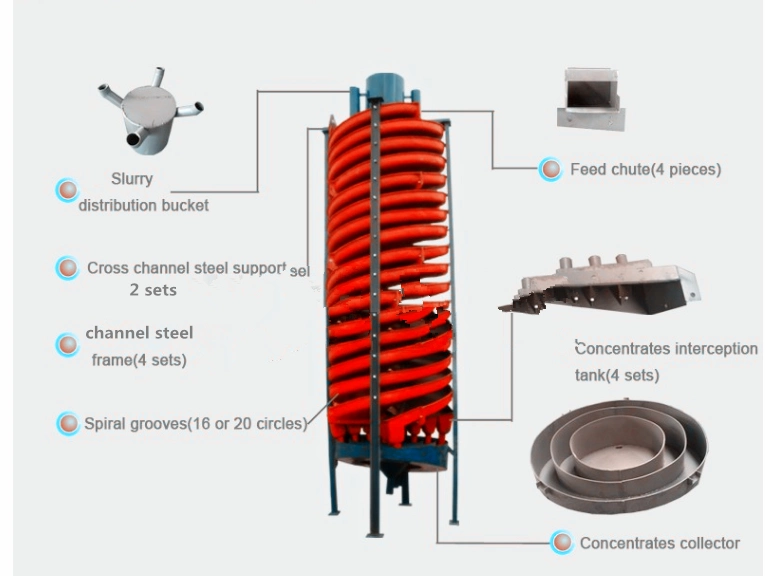 FAQ
1. Q: Can you provide production flow chart?
A: Yes we can. Our have 25 years experienced and professional engineers can design scientific and reasonable flow chart for various ores, such as iron ore, tin ore, manganese ore, gold ore, tungsten ore, tantalum ore, etc.
2. Q: Can you test our sample ore to see what result can we get?
A: Yes we can. We have professional laboratory to offer ore test for customers by free harge.
3. Q: How do you provide after-sales service?
A: We can send our professional technicians to the working site for equipment installation, adjustment, and operation training. All of our technicians have rich overseas installation experiences. Anything you need in future we have professional person to follow up.
4. Q: What is your terms of payment?
A: T/T 30% paid in advance, and 70% before the shipment.You come personally or assign SGS for products inspection or we show product photos before you pay the balance.
5. Q: How about your delivery time?
A: Generally, it will take 15 to 30 days after receiving your advance payment. The specific delivery time depends on the items and the quantity of your order.
6. Q: What about the warranty of your equipment? Do you supply spare parts?
A: Our warranty is one year(12 months), and we supply spare parts also.
7. Q: Can I visit your factory?
A: Of course welcome. Many domestic and overseas customers visited our factory every year.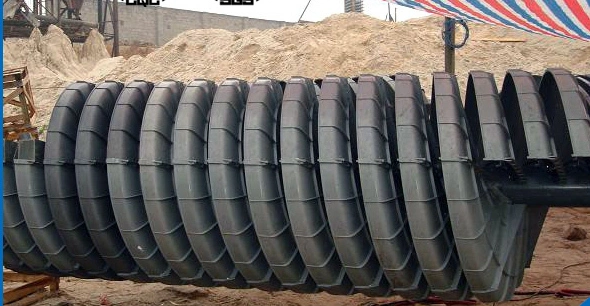 Company Information
Gongyi Hengchang Metallurgy Building Material Equipments plant was built in 1992, is a professional manufacturer specializing in the production of mineral beneficiation equipments, sand and stone crushing equipments, briquetting equipments, coal preparation equipments, drying and calcining equipments, cement plant equipments and compound fertilizer equipments. The products are widely used in mineral processing, metallurgy, building materials, chemicals, electricity, petroleum, coal, transportation, fertilizer , gas industry etc.
Our plant have been awarded by China Ministry of Agriculture as the "excellent quality management enterprise", "Enterprise of Observing Contracts and Keeping Promise enterprise" prize by Zhengzhou industrial and commercial bureau in consecutive years, "good faith private enterprise" prize by both Henan Province and Zhengzhou City, "quality trustworthy enterprise" by Bureau of Technical Supervision department .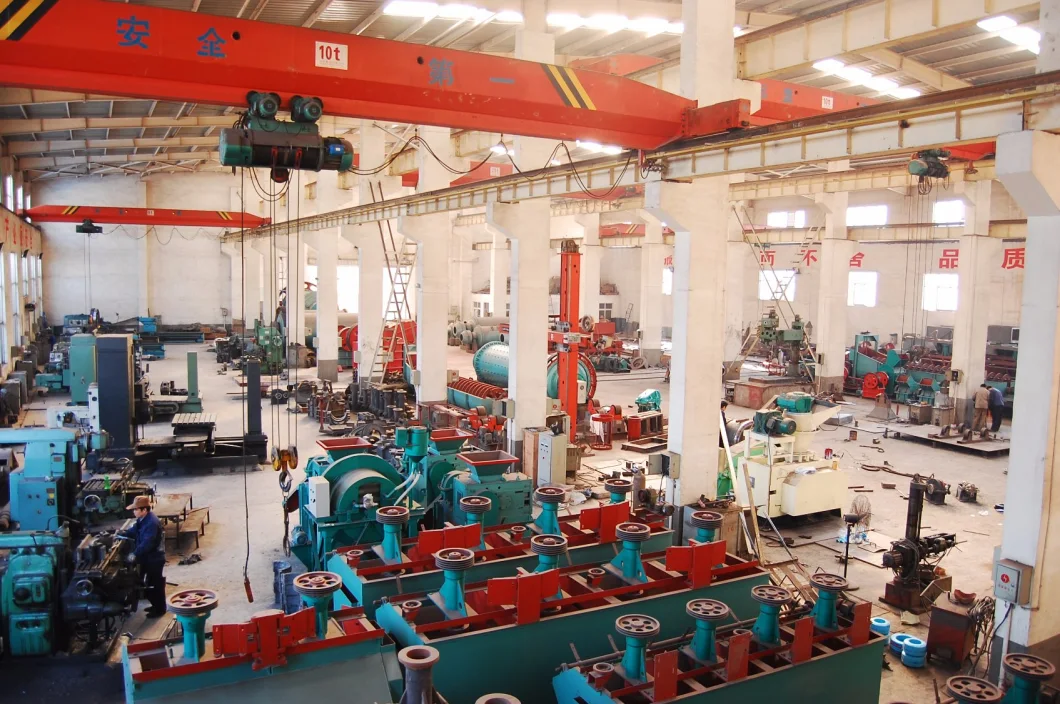 Technical Parameters
Model
LL-2000
LL-1500
LL-1200
LL-900
LL-600
Pitch(mm)
1200/1500
540/720
540/720/900
405/540/675
270/360/450
Pitch Ratio
0.6/0.75
0.45/0.6
/0.75
0.45/0.6
/0.75
0.45/0.6
/0.75
0.45/0.6
/0.75
Slope(°)
9
9
9
9
9
Head
4
4
4
4
3
Input Size(mm)
0.04-2
0.02-2
0.03-0.3
0.03-0.3
0.02-0.2
Input Thickness(%)
25-55
25-55
25-55
25-55
25-55
Capacity(t/h)
12-30
6-12
4-6
2-3
0.8-12
Dimension
(mm)
2100×2100
×5600
1580×1580
×5230
1360×1360
×5230
1100×1100
×4000
700×700
×2600
Weight(kg)
2000
1100
600
400
150