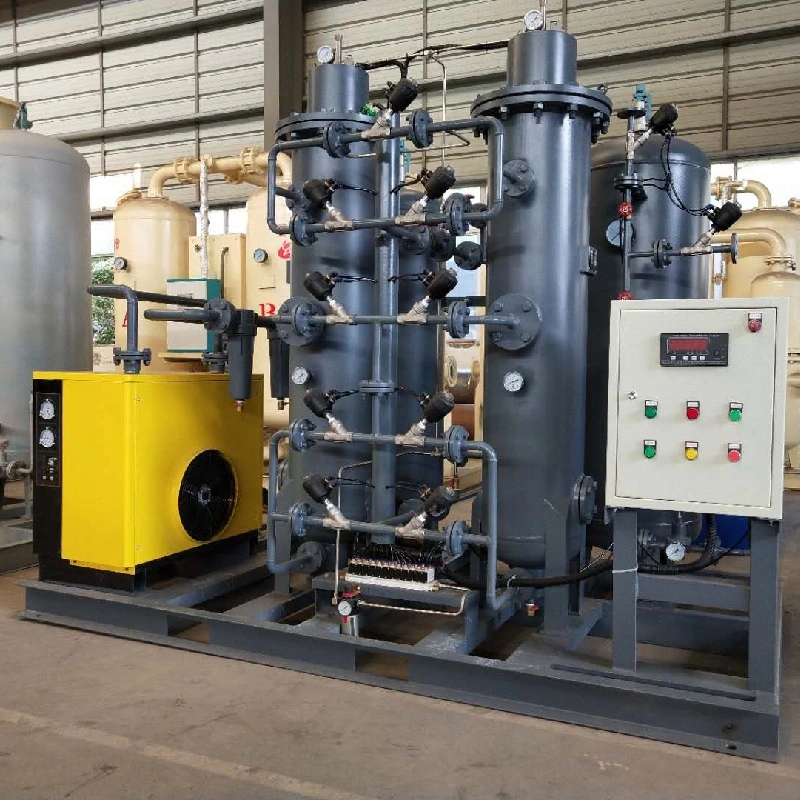 Industrial Oxygen Plant PSA Oxygen O2 generator Oxygen Generating Machine for Cutting
The compressed air passes through the air purification system to remove the impurities, such as oil, water and dust, and into the adsorption tower with zeolite molecular sieve. The nitrogen, carbon dioxide and water vapor in the air are adsorbed in large quantities by molecular sieves, and oxygen and nitrogen are separated because of the high diffusion rate of oxygen.
When the nitrogen and other impurities in the adsorption tower reach saturation, the pressure is reduced and the zeolite molecular sieve is regenerated and reused. The two adsorption towers are operated under the control of PLC and continuously produce high quality oxygen.
Technical indicators
Oxygen production:5 ~ 200Nm3/h
Purity of oxygen:90% ~ 95%
Oxygen pressure:0.1 ~ 0.4MPa(Adjustable)
Dew point:-40ºC or -60ºC
Technical characteristics
⊙ The equipment has the advantages of low energy consumption, low cost, strong adaptability, fast gas production and easy adjustment of purity.
⊙ Perfect process design and best use effect;
⊙ Modular design is designed to save land area.
⊙ The operation is simple, the performance is stable, the automation level is high, and it can be realized without operation.
⊙ Reasonable internal components, uniform air distribution, and reduce the high speed impact of airflow;
⊙ Special carbon molecular sieve protection measures to extend the life of carbon molecular sieve.
⊙ The key components of famous brands are the effective guarantee of equipment quality.
⊙ The automatic emptying device of national patent technology guarantees the nitrogen quality of finished products.
⊙ It has many functions of fault diagnosis, alarm and automatic processing.
⊙ Optional touch screen display, dew point detection, energy saving control, DCS communication and so on.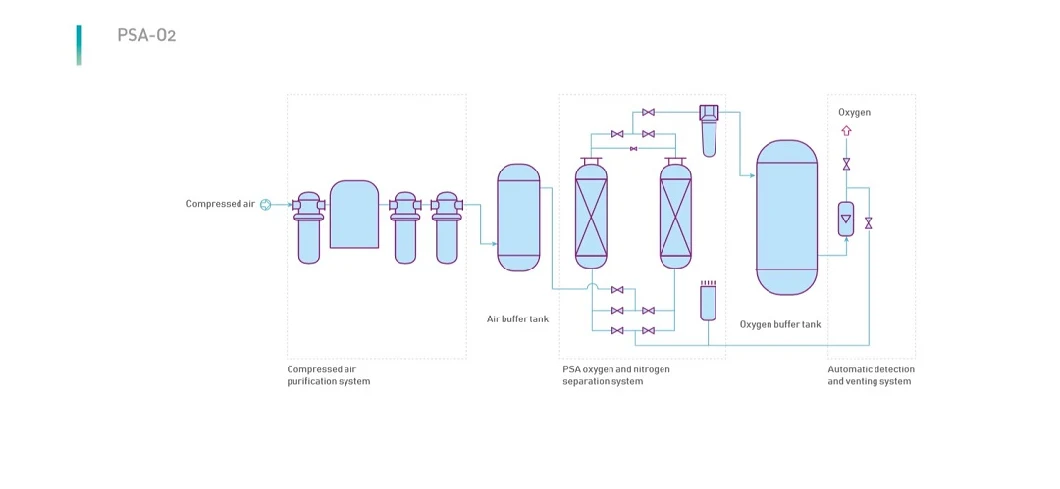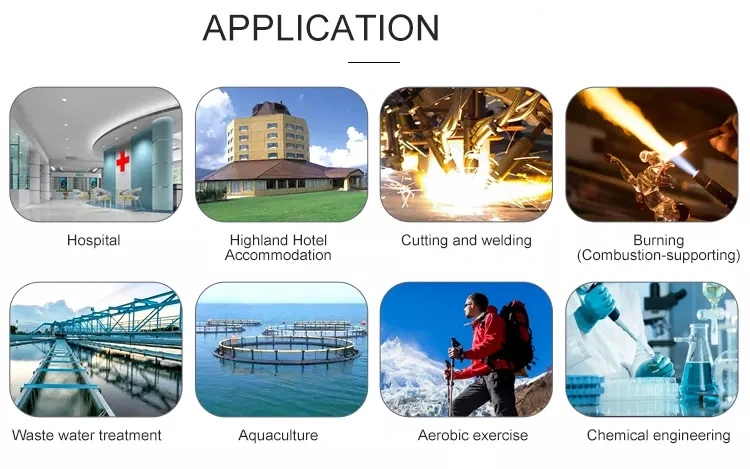 Specification
Model
O2 Cpacity(Nm3/h)
Effective air consumption
Air purification system
SPO-5
5
1
KJ-1
SPO-10
10
2
KJ-3
SPO-20
20
4
KJ-6
SPO-40
40
8
KJ-10
SPO-60
60
12
KJ-12
SPO-80
80
16
KJ-20
SPO-100
100
20
KJ-20
SPO-150
150
30
KJ-30
SPO-200
200
40
KJ-40

1. The data listed in the above table are based on the raw material compressed air pressure of 0.8MPa (gauge pressure), the ambient temperature of 38°C, 1 standard atmospheric pressure and 80% relative humidity as the design basis.
2. If the model is not involved in the above table or the design conditions are changed, please consult our company for detailed information.
Company Profile
Chengdu Vertex Industry Co.,Ltd is specialized in R&D, manufacturing,exporting high quality oxygen generators which is widely used in the treatment of cardiovascular disease, cerebrovascular disease, respiratory system disease, high altitude reaction and altitude disease, senile disease, children's respiratory tract infection disease, sleep hypoxemia and gas poisoning and hypoxia and other diseases.
It is suitable for families, health stations, health centers, hospitals, sanatoriums, sanatoriums, beauty salons, fitness centers, bars, oxygen Bars, hotels, highland outposts, sports training centers, It is the ideal choice for patients,students, athletes, the elderly, pregnant women, fetuses and other mental and physical's recovery, adjuvant treatment and physical health care.
Vertex oxygen generators have been exported to over 30 countries and enjoy high reputation in the both domestic and international market.
Vertex is expecting a WIN-WIN cooperation with your esteemed company!