Rechargeable 5LPM Oxygen Concentrator with 93% Oxygen Purity for Hypoxic Population
ANGELBISS, The first one to make out the world's first battery operated 5LPM Oxygen Concentrator. Even produce 93% purity O
2
at 5L/min flow.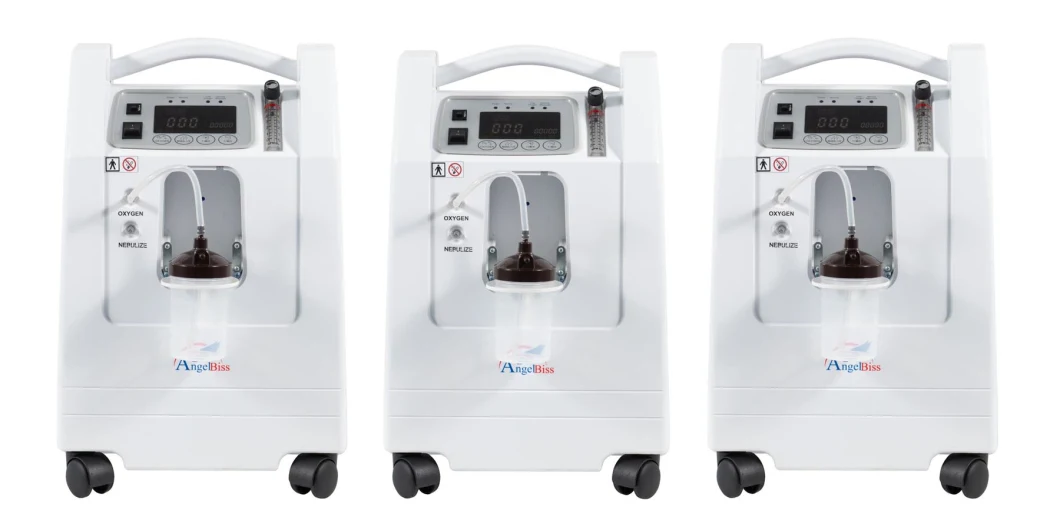 Features
Durable Lithium Battery Operated DC 24V
Fast recharge in 120 minutes, Continuous run 120 minutes (2 hours)
5Liter with 93%±3% oxygen purity output for COPD users
Oxygen Purity Display by Numbers (Accuracy 00.0%)
Timer & Touch operated buttons
Large 6' LED Light Display all functional data
Accumulated total running hours
Special features only provided by AngelBiss Technology
The world's first battery operated 5LPM@93% Oxygen Concentrator
The world's NO. 1 Oxygen Output Purity Fluctuation rate controlled within 0.1%.
Automatic heavy humidity remove molecular sieve
Independent Oxygen outlet & nebulizer outlet system
Child Lock settings
Accessories
1 Lithium Battery Set DC 24V
1 Power adapter, inlet AC 220V, output DC 24V
1 Separatable power cord wire
1 Humidified bottle
1 Outlet tube
2 Cannula
1 Nebulizer kit (if any)
Technical specifications
System Map
Functions
Battery Operated
Oxygen Driving System
Oxygen Flow
0.5~5L/min
Oxygen Concentration
93% ± 3%
Oxygen Output Pressure
0.04-0.07Mpa
Oxygen Number Display
YES
Electrical System
Rechargeable Battery Position
At back, separatable, replaceable
Power Consumption
DC24V, 350 W
Adapter Power
AC 220V Input, DC 24V Output
Lithium Batteries (If new)
1 set, DC 24V
Full charge time about 1.5 hour
Support use time 3 hours
Noise Level
<43dB(A)
Screen Display System
Display Material
All by LED lights
What Can Be Displayed ?
"Oxygen" light on
"Nebulize" light on(If any)
"Purity Percentage" light on
"Each Running Time" light on
"Accumulated Time" light on
"Timer Setting Minutes"
Operating System
Operating Panel
E- Touch
OXYGEN
Start to produce Oxygen
NEBULIZE
Start to run Nebulizer(If any)
TIMER "+" and "-"
Setting from 0 to 3 hours
(15mins increase or decrease)
6 Safety System
Low Oxygen Alarm
YES
Oxygen Pressure Protection Alarm
YES
Pressure Faulty Alarm
YES
Power off Alarm
YES
Compressor Faulty Alarm
YES
Overheated Protection
YES
Packaging Details
Machine Body Size
380x270x580mm
Import Carton Size
460x350x680mm
Net Weight per Unit
17.5kg
Import Gross Weight per Carton
20kg
Operating Condition
Operating Temperature
41ºF to 113ºF (5ºC to 45ºC)
Operating Humidity
30% to 80% RH
Operating Atmospheric Pressure
613-1060hpa
Storage Condition
Storage Temperature
14ºF to 122ºF(-10ºC to 50ºC)
Storage Humidity
20 to 90% RH
Company introduction
AngelBiss Medical Technology Co.,Ltd is a Chinese manufacturer specializing in 5L Oxygen Concentrator and Portable Suction Machine.
AngelBiss is a technology holder supplier from United States, establish her first production facility in Jiangsu, mainly engage in development, exportation and manufacturing quality products on the field of Oxygen Therapy, Surgery Therapy, Asthma Therapy and Diagnostic Therapy. AngelBiss has provided many quality-pricing medical products to world customers.
AngelBiss is the brand can be sourced from end of last century.The critical technologies are brought in USA and Germany. And now having complete services networks on Malaysia,China, Nepal, Bangladesh, Ukraine, Italy, UK,and Iran. AngelBiss having the most professional talent engineering managements, experienced workers and sales managements team, which make her customers to believe AngelBiss can always be holding the progressive critical manufacturing equipments and better off quality control system that will continuously creat more values for her customers.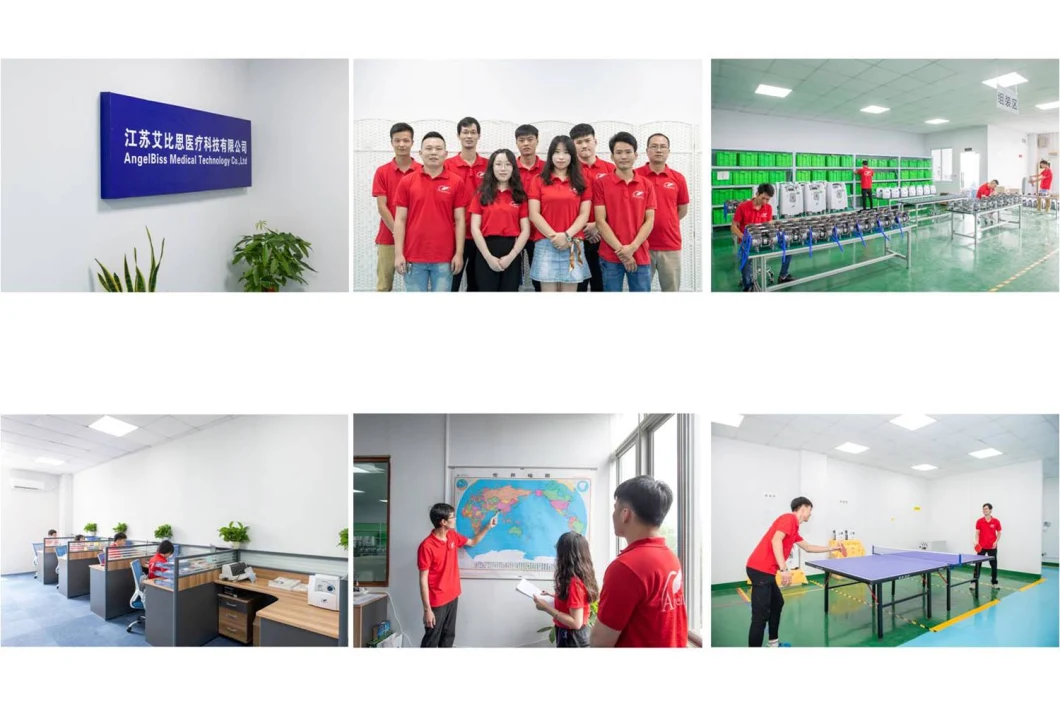 Production, product inspection and packaging
AngelBiss Medical Technology Co.,Ltd implements strict quality control and product testing, and adheres to the principle of quality first.
Quality policy:
Continuously improve professionalism, Continuously optimize the workflow, Ensure the safety and effectiveness of the product.
Quality goal:
The pass rate of raw materials inspection exceeded 95%, Product assembly qualification rate exceeds 98%, The factory pass rate is 100%.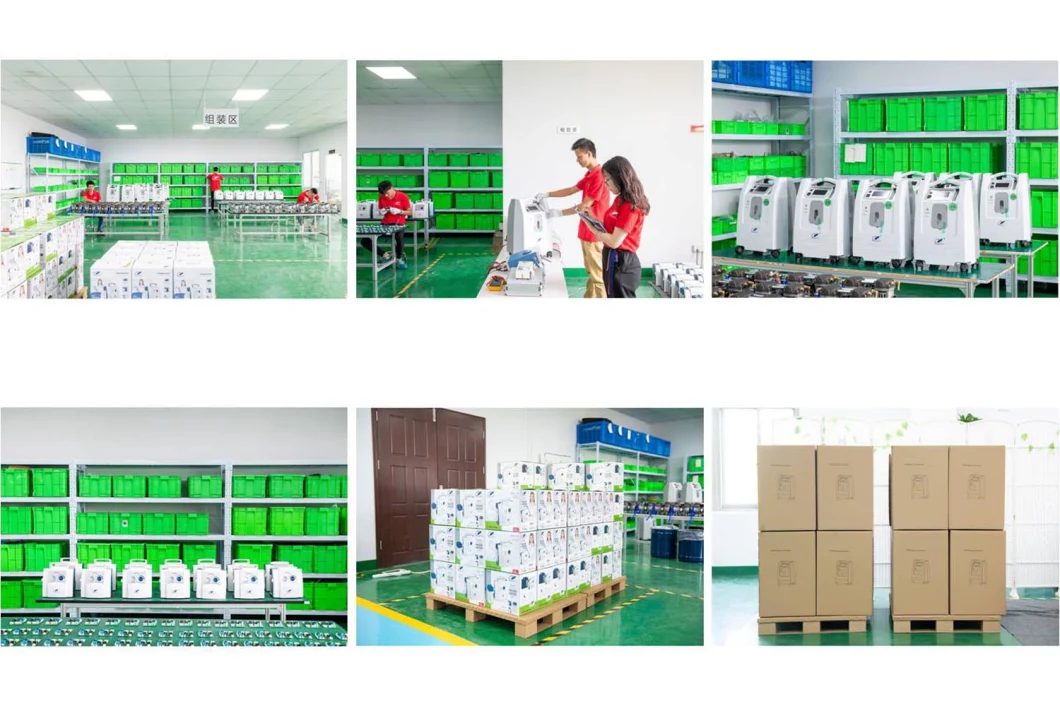 Choose AngelBiss, Now level up faithfullness of our health.