Sliding Door Operator Auto Gate Electronic Door Operator Mignniao Bland
Functions
1. Integrated electromechanical design
2. Electronic soft start
3. Reversing on obstacle
4. Infrared photocell socket
5. Alarm light socket
6. Wires control and remote control
7. Delay closing
8. Reversing sensitivity adjustable
9. Bus-mastering (various operation ways)
10. Automatic warm-up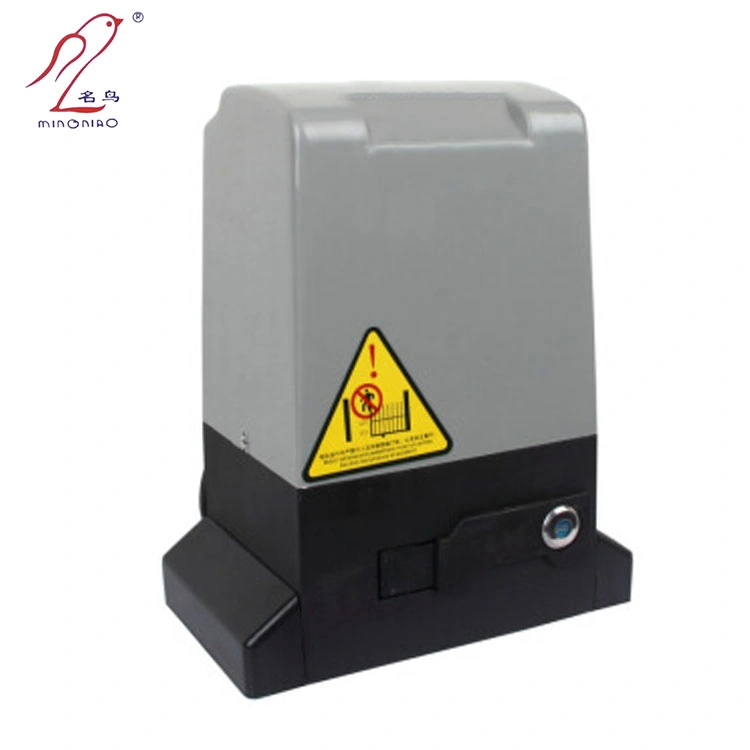 The swing gate open starting torque, high intelligence, big thrust, beautiful appearance, complete functions, such as the excellent characteristics of power failure, using special keys can easily change automatically to manual, the humanized design is very scientific, reasonable, and the traditional buried, arm hanging door machine has incomparable superiority.
Magnetic swit

c

h limit.

Aluminum alloy gear box.

Thermal protection at 125ºC bui

l

t in motor winding.

In case of power failure, the gate can be opened and closed manually after release clutch.

Protection class IP44.

Operating environment temperature -20ºC~+50ºC.