93% O2 Purity 5LPM Oxygen Concentrator with Nebulizer, Low Oxygen Alarm

The new ANGEL-5S version is a SmartTouch multifunctional oxygen concentrator.
It has been specially developed to provide a dependable, convenient source of supplemental oxygen for therapeutic needs. Includes Nebulizer function.
ANGEL-5S offers concentration up to 96%.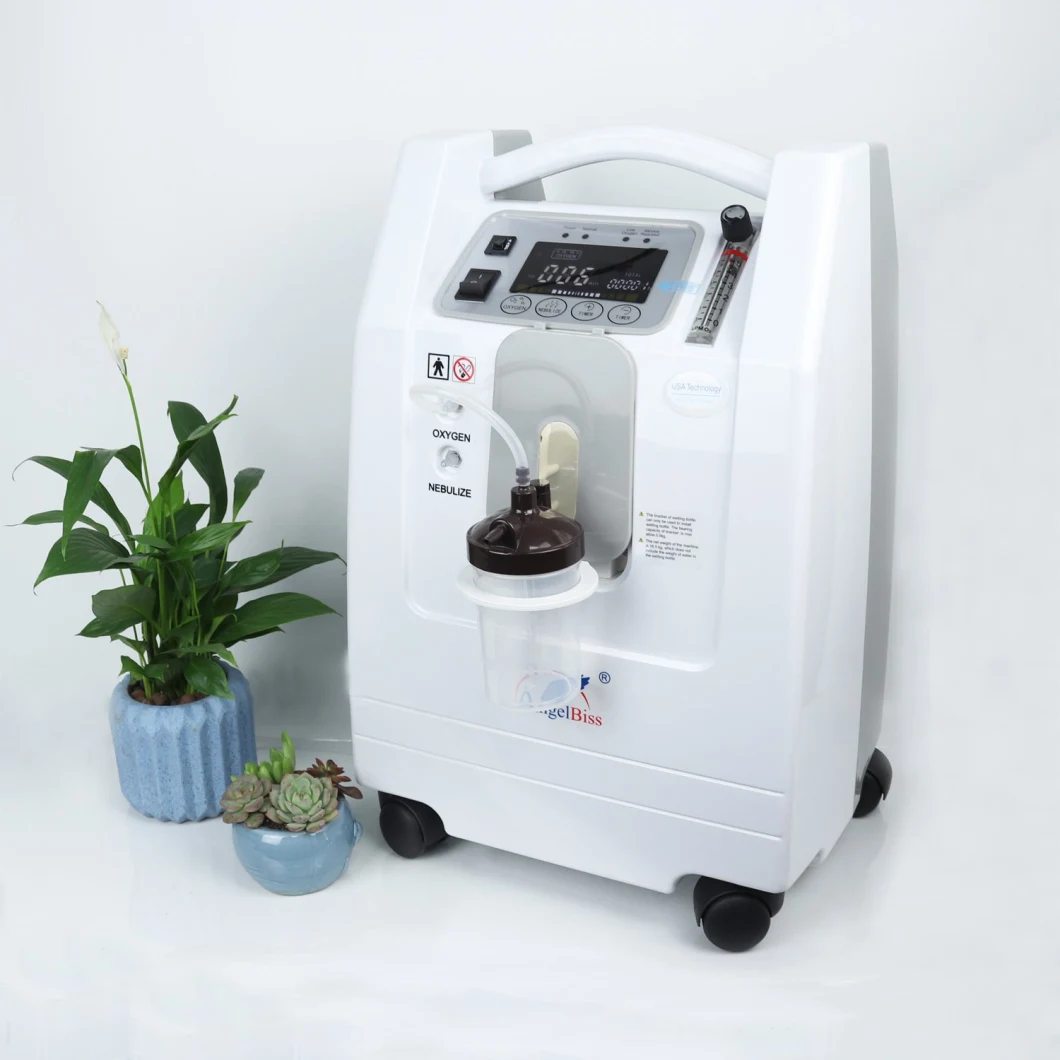 Features
A Touch operate multi-functional units.
5Liter with 93%±3% oxygen purity output
Oxygen Purity Display by Numbers ( Accuracy 00.0%)
Timer
Large 6' LED Light Display all functional data
Accumulated total running hours
Special Features only provided by AngelBiss Technology
The world's NO. 1 Oxygen Output Purity Fluctuation rate controlled within 0.1%.
Automatic heavy humidity remove molecular sieve
Independent Oxygen outlet & nebulizer outlet system
Child Lock settings
3 years warranty or 18000hours lifetime
Durable use for environment areas at high temperature (45ºC), high altitude (4500m).

Accessories

1 Humidified bottle
1 Outlet tube
1 Cannula
1 Nebulizer kit

Body structure graphic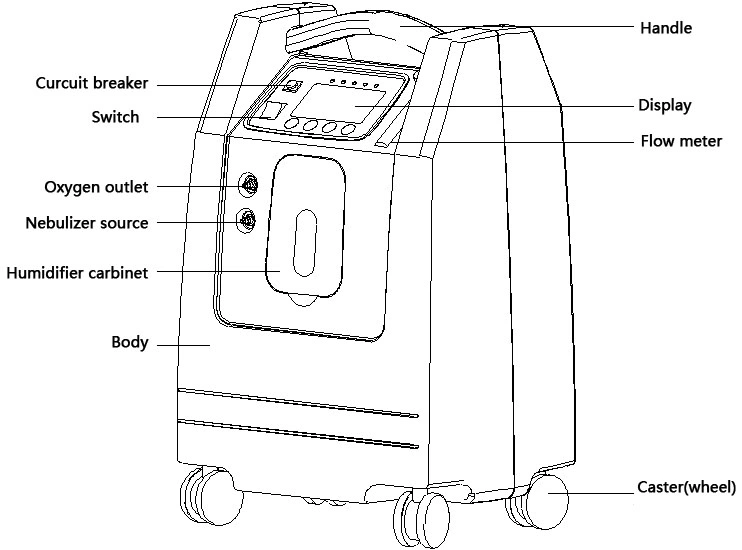 Operation panel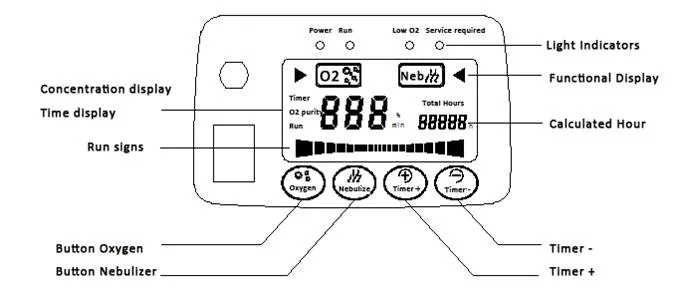 Technical specifications

System Map
Funtions
Parameters
Oxygen Generating System
Oxygen Flow
0.5~5L/min
Oxygen Concentration
93% ± 3%
Oxygen Output Pressure
0.4-0.6 bar
Oxygen Number Display
YES
Nebulizer System
Nebulize Mode
YES
Individual Nebulizer Outlet
YES
Display Method
On LED screen
Operating Way
By touch panel buttom
Accessories
Nebulize nozzle and mask
Nebulizing Particle Size
3.6μm ± 25%
Screen Display System
Display Material
All by LED lights
What Can Be Displayed?
"Oxygen" light on
"Nebulize" light on
"Oxygen Percentage" light on
"Each Runing Time" light on
"Accumulated Time" light on
"Timer Setting Number"
Safety System
Low Oxygen Alarm
YES
Oxygen Pressure Protection Alarm
YES
Pressure Faulty Alarm
YES
Power off Alarm
YES
Compressor Faulty Alarm
YES
Overheated Protection
YES
Electrical System
Power Consumption
350 W
Auto Power off by timer
YES
Screen Sleep Mode
YES
Noise Level
<43dB(A)
Company Profile

AngelBiss Medical Technology Co.,Ltd is a Chinese manufacturer specializing in 5L Oxygen Concentrator and Portable Suction Machine.

AngelBiss is a technology holder supplier from United States, establish her first production facility in Jiangsu, mainly engage in development, exportation and manufacturing quality products on the field of Oxygen Therapy, Surgery Therapy, Asthma Therapy and Diagnostic Therapy. AngelBiss has provided many quality-pricing medical products to world customers.

AngelBiss is the brand can be sourced from end of last century.The critical technologies are brought in USA and Germany. And now having complete services networks on Malaysia,China, Nepal, Bangladesh, Ukraine, Italy, UK,and Iran. AngelBiss having the most professional talent engineering managements, experienced workers and sales managements team, which make her customers to believe AngelBiss can always be holding the progressive critical manufacturing equipments and better off quality control system that will continuously creat more values for her customers.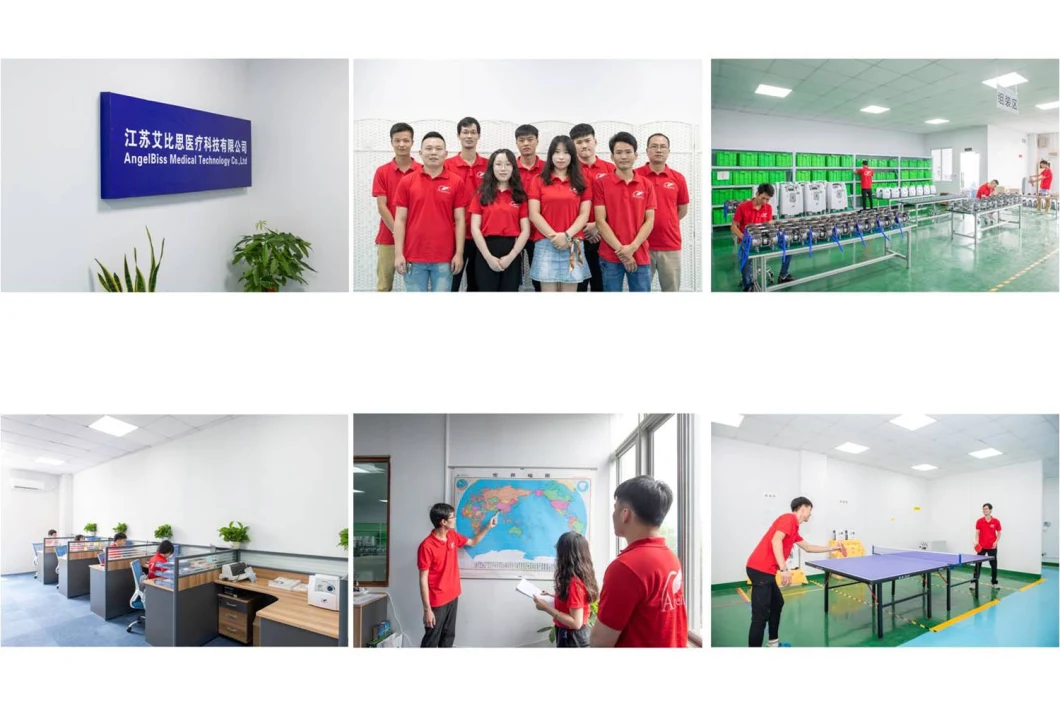 Production, product inspection and packaging
AngelBiss Medical Technology Co.,Ltd implements strict quality control and product testing, and adheres to the principle of quality first.
Quality policy:
Continuously improve professionalism, Continuously optimize the workflow, Ensure the safety and effectiveness of the product.
Quality goal:
The pass rate of raw materials inspection exceeded 95%, Product assembly qualification rate exceeds 98%, The factory pass rate is 100%.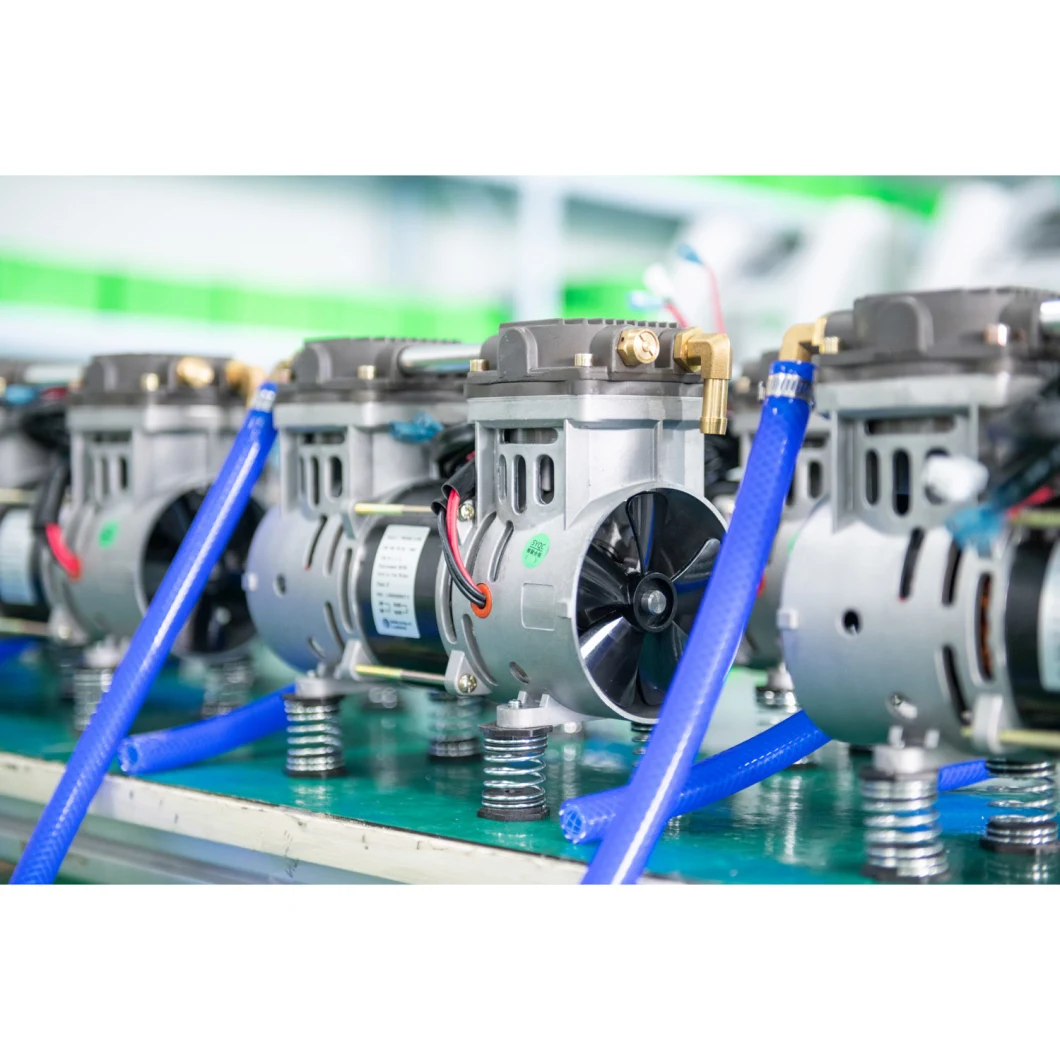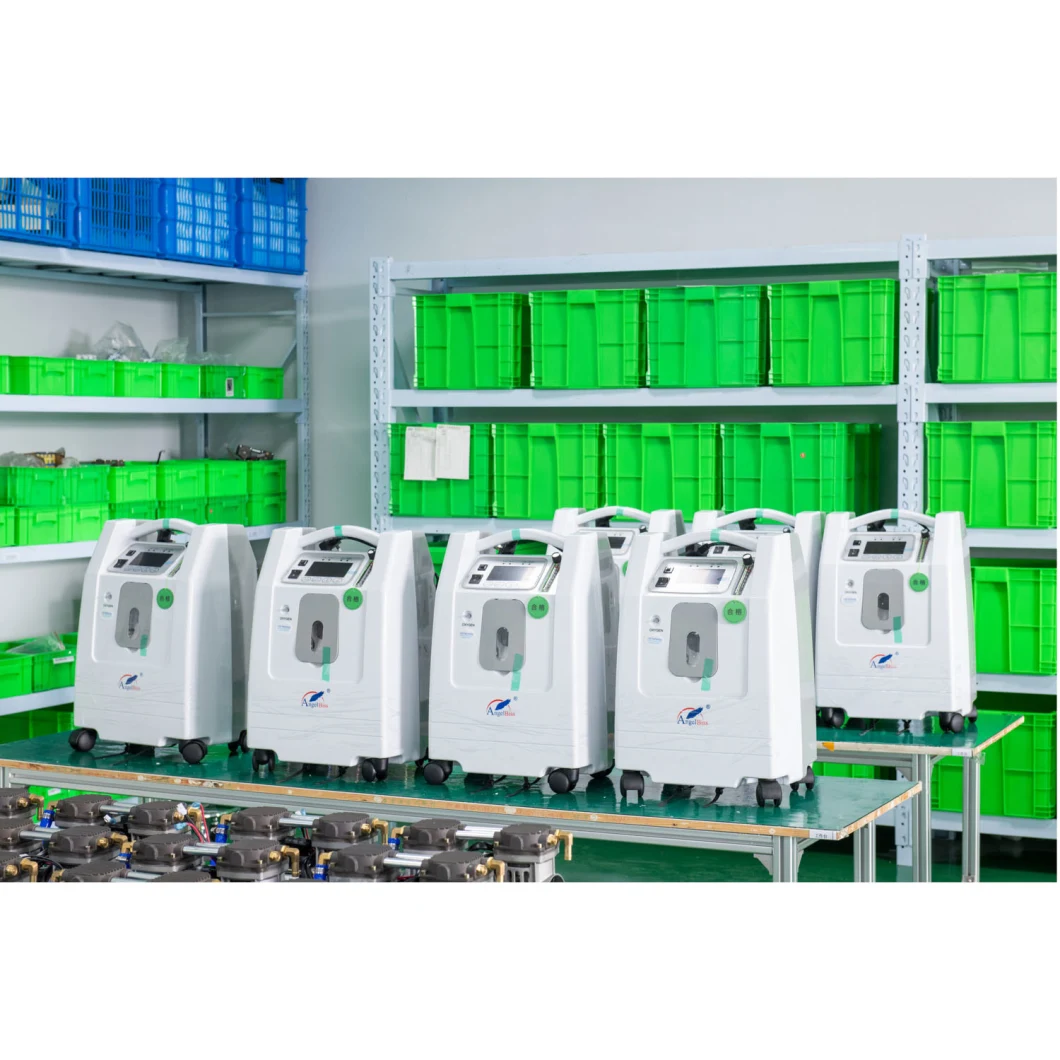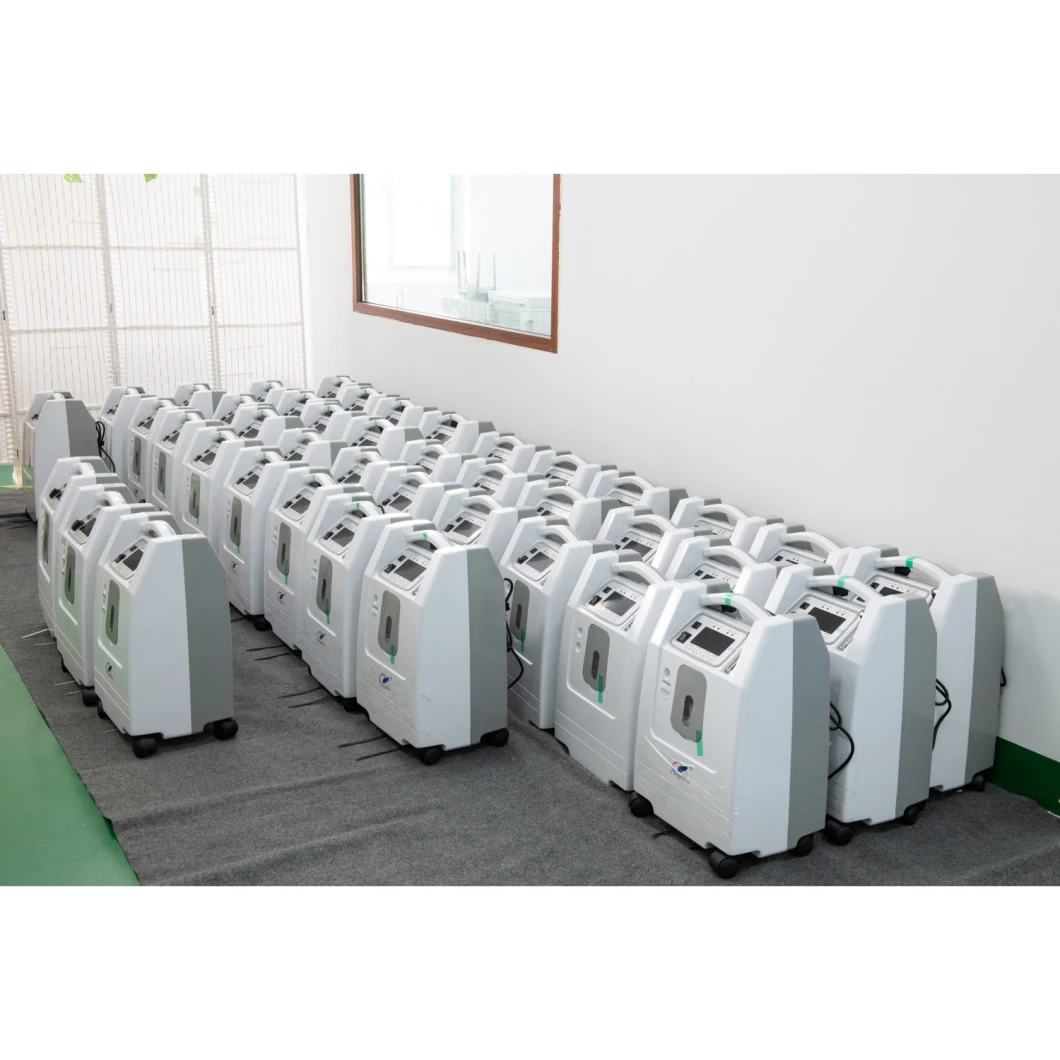 High Altitude Test

Our company is the only manufacturer in the world that tests 5 liter oxygen concentrators at an altitude of 4417m (about 15000 feet), and the purity still reaches more than 90%. Marking the company's PSA molecular sieve packaging technology capabilities far exceed any well-known international brands.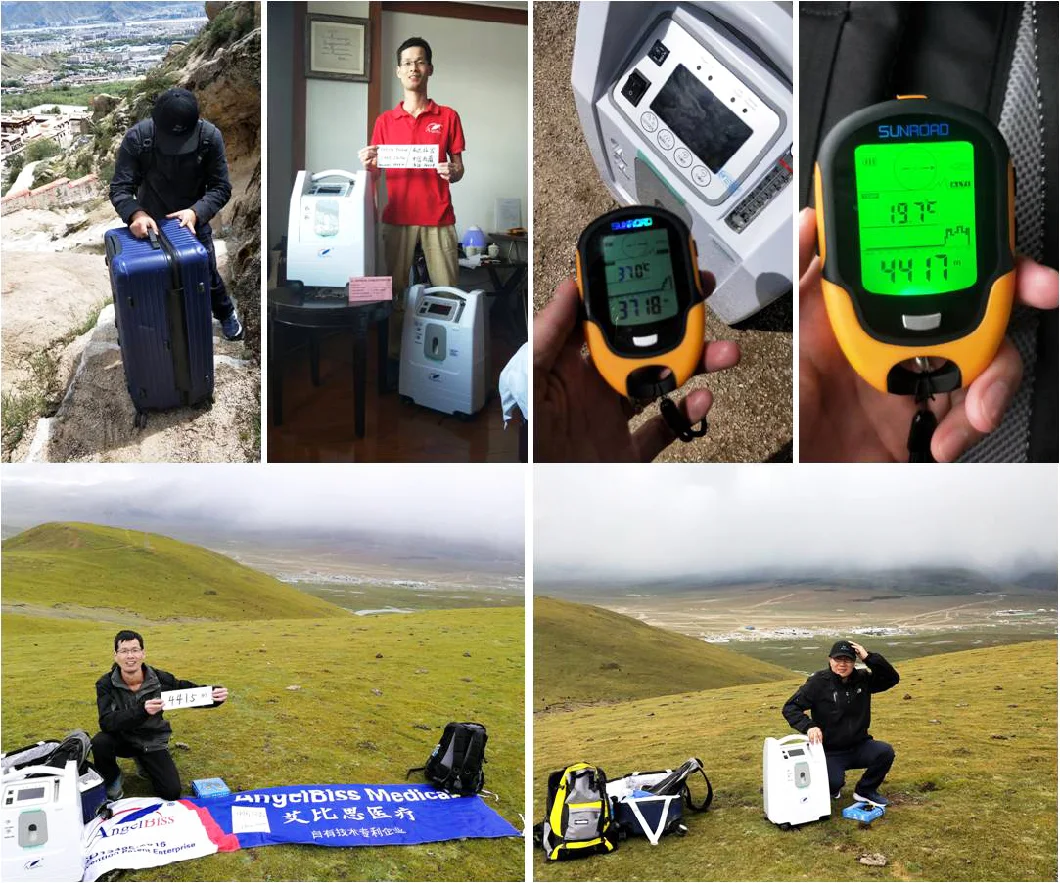 Our com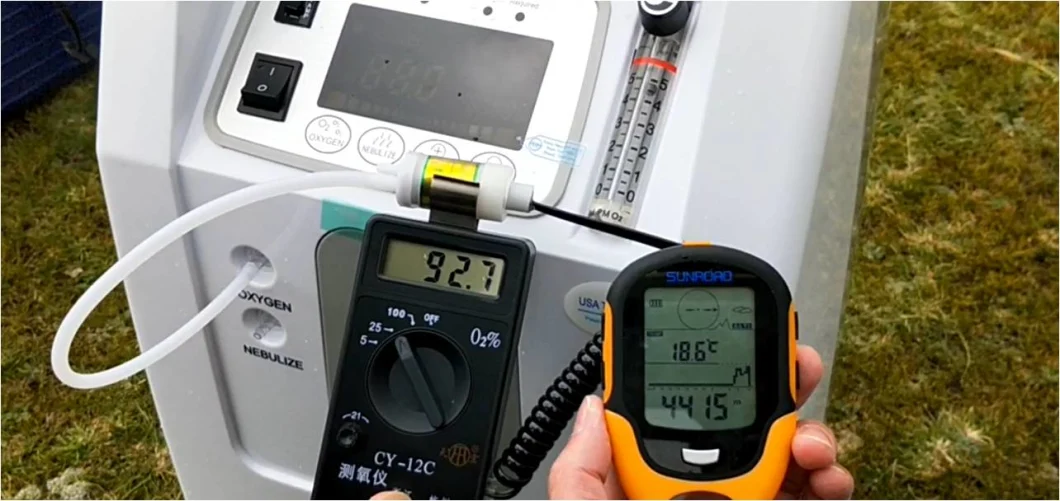 After sales service
We offer a three-year warranty to our global distributors and customers.
Choose AngelBiss, Now level up faithfullness of our health
p